First time inventors generally have a common query as to if they need a professional patent illustrator help or not. A certified patent illustrator has the ability to bring success to your patent application. Illustrators safeguard your invention from being rejected by the USPTO. Also, they help you during patent prosecution process by providing clarity about your invention.
Related Article: Patent Prosecution Paralegal: Job Responsibilities & Importance

Moreover, professional patent illustrators always keep themselves updated on current USPTO requirements. Additionally, they have knowledge on the most preferred and accepted drawings standards and methods. It includes the use of black and white line art. Also, a professional patent illustrator takes the help of smaller modern tools and software to create accurate patent drawings.
Related Article: Hiring Good Patent Illustrators Vs. Do it yourself (DIY) with Patent Drawing Software: which will be a smarter choice?
A professional patent illustrator must include the following in patent drawings to get a grant: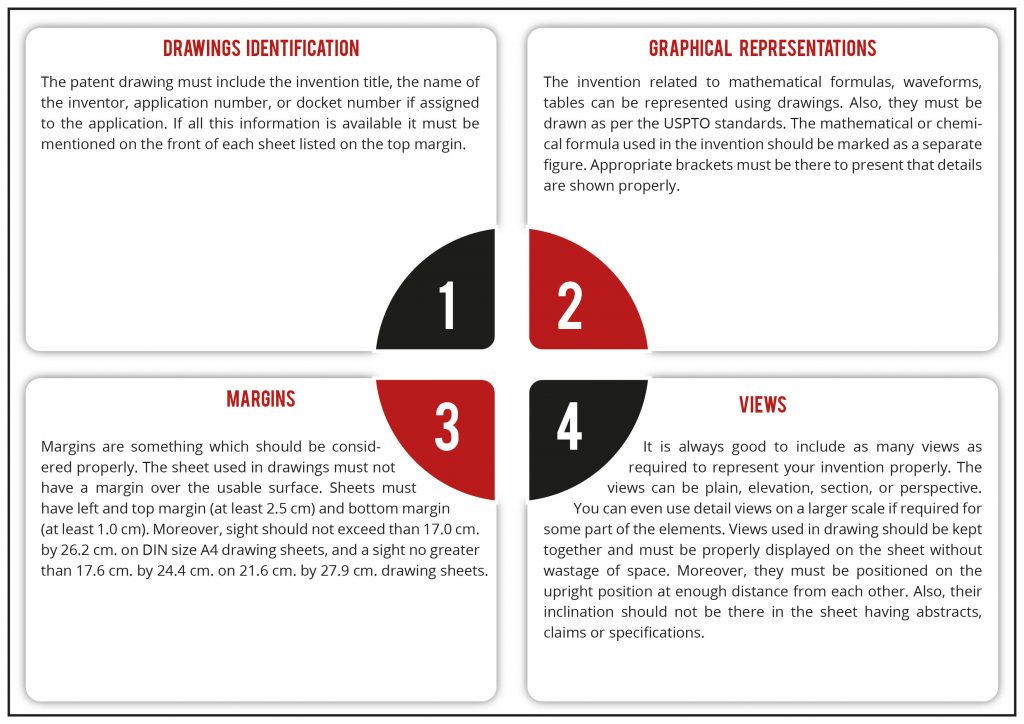 Quick, Economic and Accurate Patent Illustration Services
From above it is clear that a professional patent illustrator plays a vital role in drafting a perfect patent application. Also, at Professional Patent Illustrator, we provide best-quality patent illustration services to our customers at the lowest price in the market. Our illustrators handle complex projects belonging to multiple domains efficiently. Moreover, they also keep themselves updated about the latest software and technologies to deliver the best solutions to our clients.
To make an inquiry, visit the Professional Patent Illustrators' Service Page.
Other Related Articles:
How does a patent illustrator add value to your patent application?

How to Write A Patent: The Most Important Tips, Tricks, and Hacks

Why should you hire good Patent Illustrators?


Click Here to Get Download Access (Free Sample Illustrations)