Design patent illustrations show the formation of the product. These drawings include every usable feature of the product. However, there are strict design patent drawing rules. It has guidelines regarding format, shading, views, and colors.
Design Patent Illustrations Format:
Use black and white lines to illustrate the figures.  Apply shading to show contours, special character, or any three-dimensional parts. Also, one may include photographs if it is the only possible way to show the product.
Color drawings/photos
According to design patent illustrations rules, Inventors file a separate petition for color photographs . Moreover, along with petition fees, the petition must include:
Set of Photographs: 3 sets of photographs beside a black and white photocopy
Description: Content for the description "The office provides copies of this patent or patent application publication with color drawing(s) upon request and payment of the necessary".
Desired views:
Include top, front, back, bottom side views. Moreover, add perspective views to show height, width, and depth.
In case both sides of the product are identical, include a view of one side only. However, you must mention that the opposite side is a mirror image. No need to include views of a flat surface if they have no features. Also, make sure to describe that the flat surface is unornamented. However, "Unornamented is not the criteria; visible unornamented surfaces are included in design patent illustrations.
Shading guidelines:
Shading is necessary to highlight the contours and characters of three-dimensional design. Also, it shows the difference between closed and open surfaces. Improper shading results in rejection of the patent application. It is a tough task to rectify this problem. Moreover, the USPTO guidelines state that firms can't add shading after filing. The new shading is considered as a new element.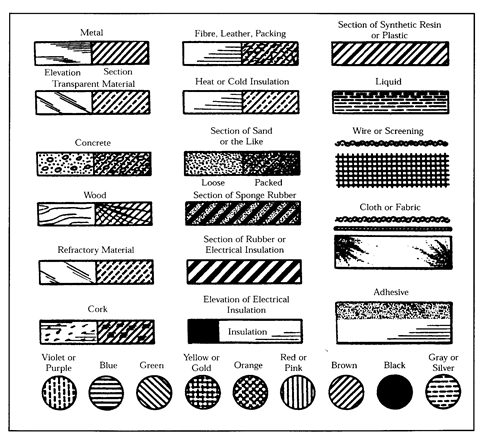 Source: USPTO.gov
Dashed and broken lines:
It shows the setting of design without claiming it. Broken lines are used to show parts that are not part of the claimed design. However, this practice is not acceptable in all countries. Some countries like China don't approve the dashed line in the design patent illustrations. Firms must change this part of the drawing when they apply for a patent in such countries.
Including photographs:
 One cannot include photographs along with black and white illustrations. Photographs can replace ink drawing. However, according to USPTO, they must not display any environmental elements.
Looking for Quality Illustrations? – Professional Patent Illustrators
PPI is leading the industry and has years of experience. We deliver quality utility patent drawings and design patent drawings. Also, PPI is based out of the U.S and has clients all over the globe. Moreover, we focus on 100% customer satisfaction at an affordable cost. Kindly visit- Professional Patent Illustrators and view sample illustrations.
Other articles-
Invention illustration: Things to know